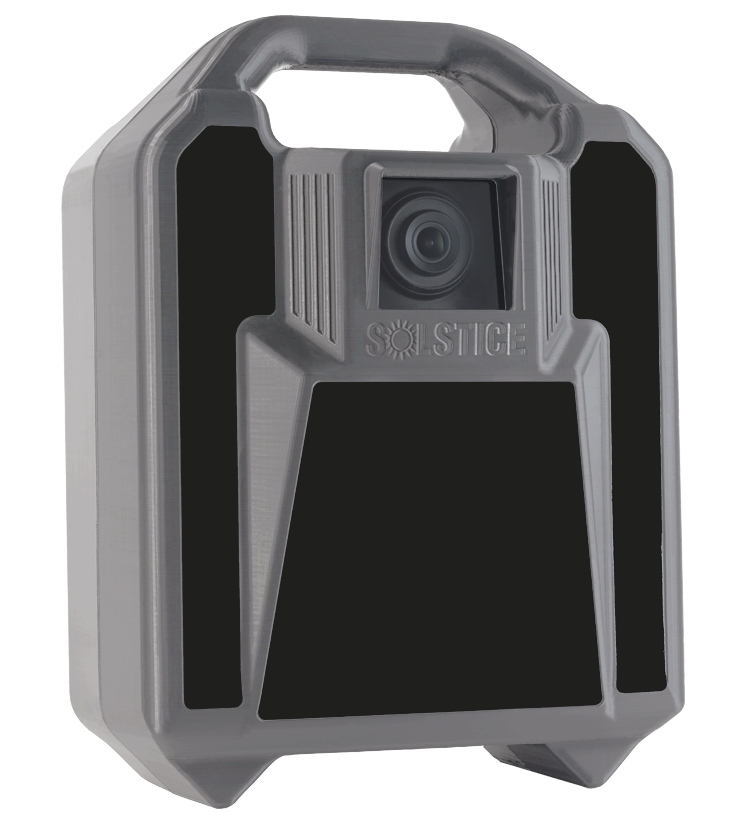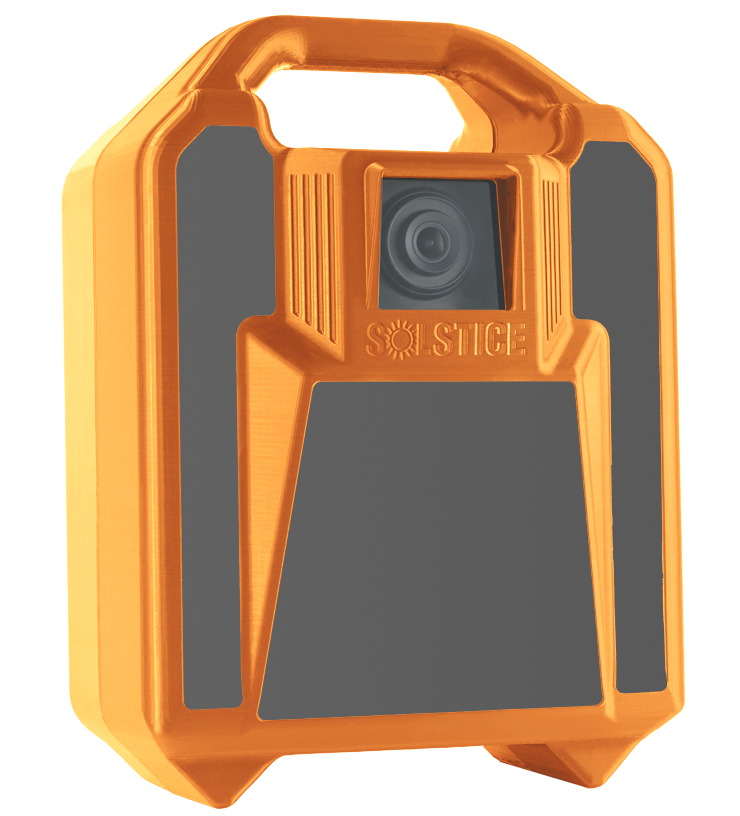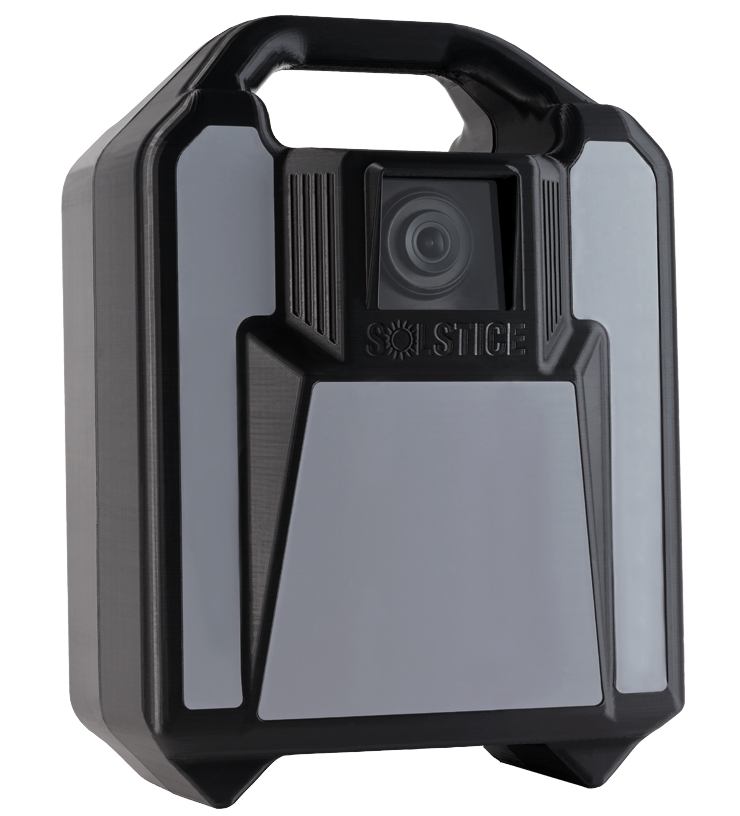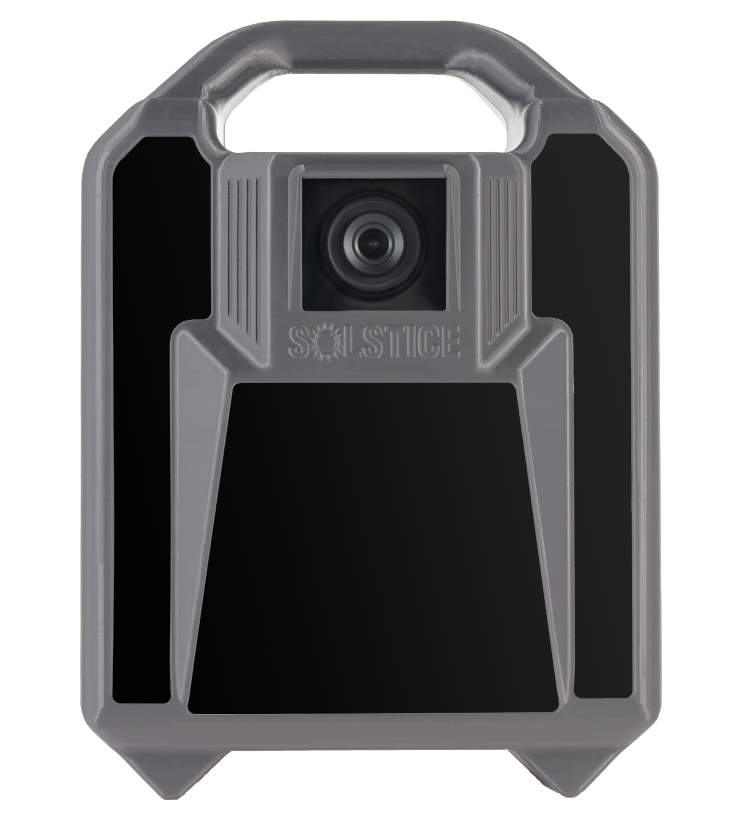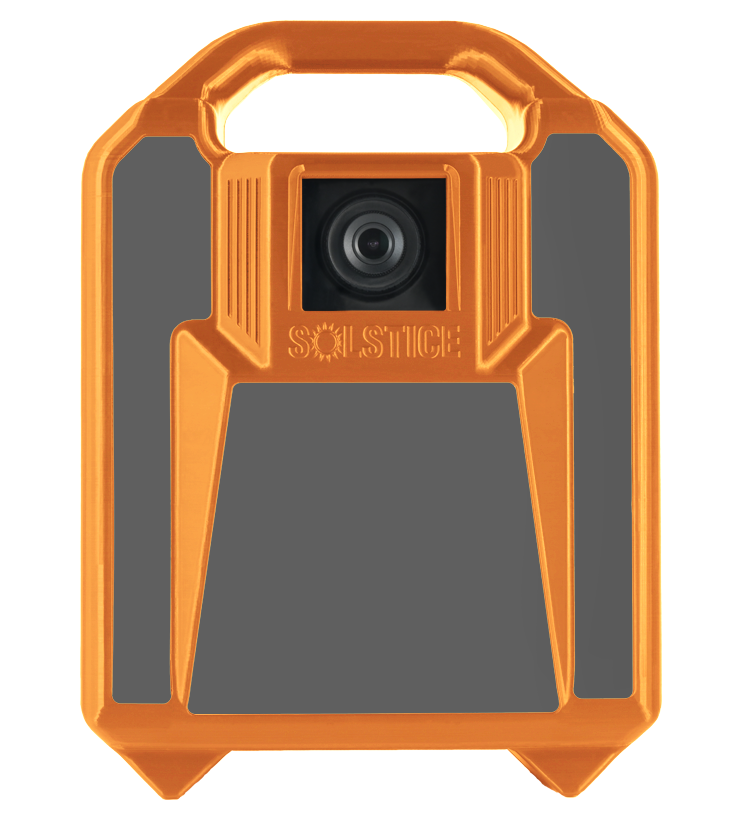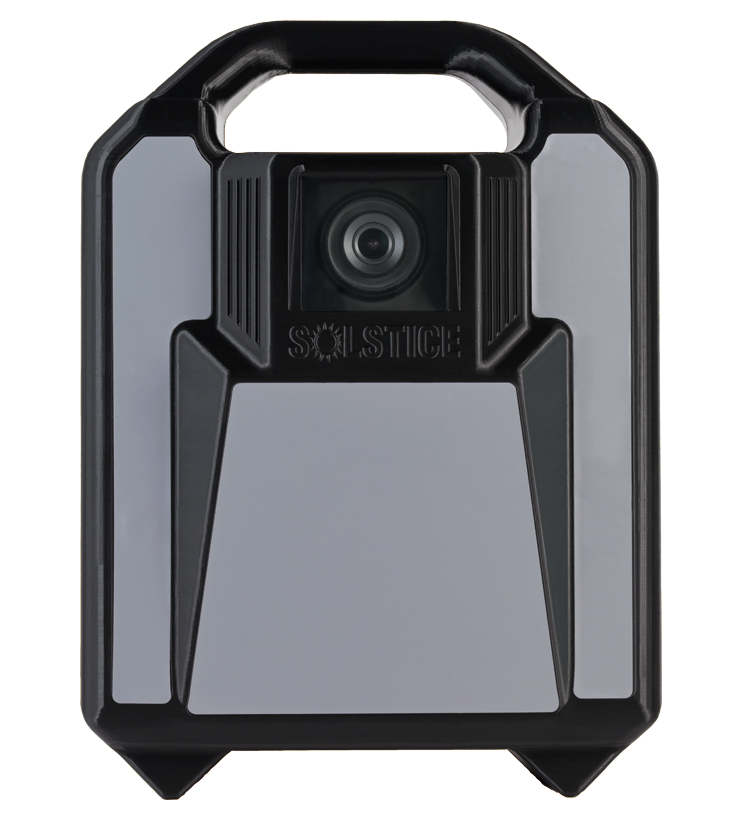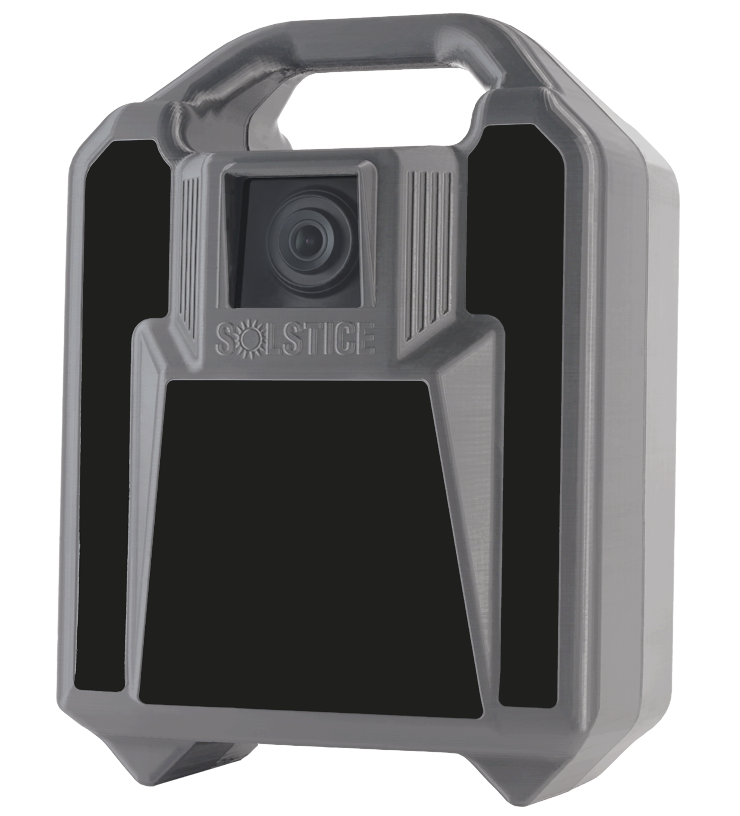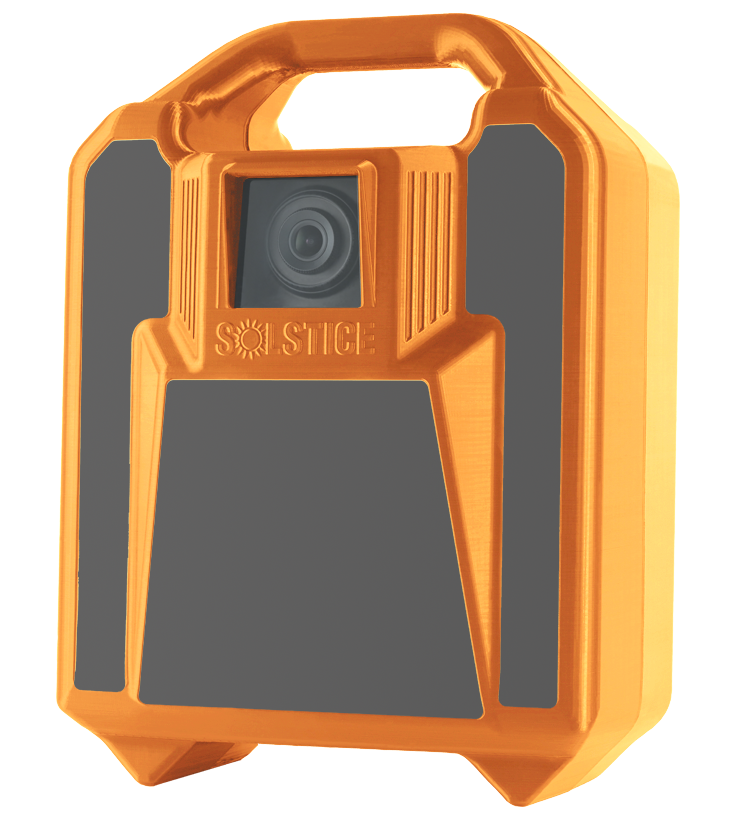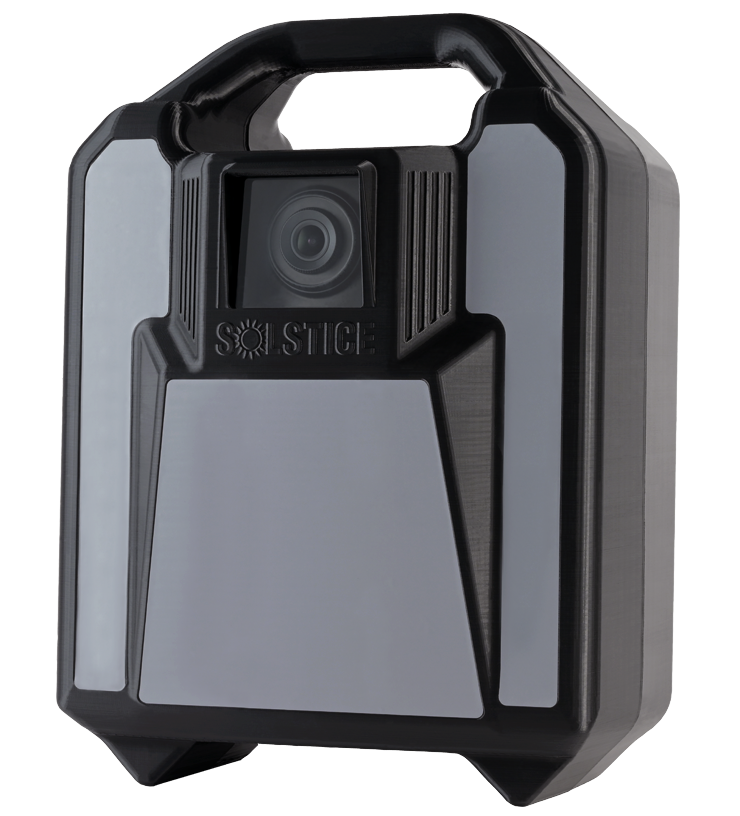 What's included:
> Solstice Cam

> Polycrystalline Solar Panel

> Heavy-Duty Mounting Brackets

> Stainless Steel Straps

> Indoor A/C Charger

>

Order now and get Pro-Connect Plan for free.*
Solstice Smart Connect Plans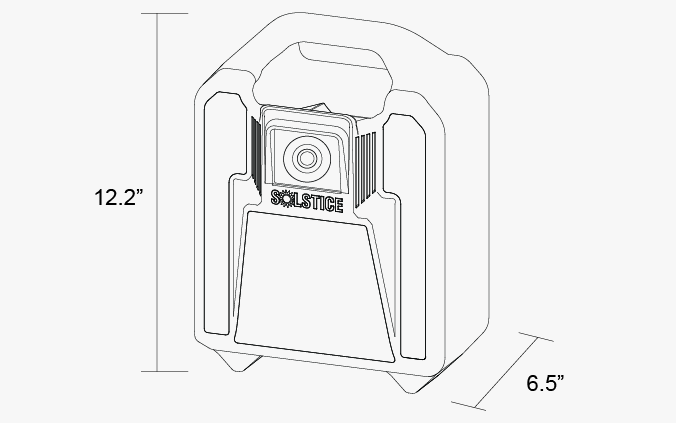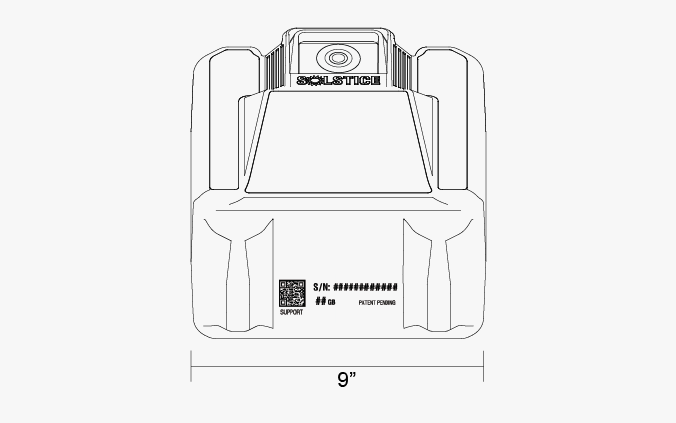 Camera Specifications
Video Streaming
Unlimited multiple individual configurable streams
Live resolution
1080p / 720p

Video Compression
H.264
Field of View
110° horizontal, 61° vertical
Onboard Storage
32GB, 128GB or 256GB
Battery
LiFePO4 chemistry, 20Ah
Up to 5 days without sun
Power
Camera power: 12.8-13.5 VDC, typical 2.65 watts, max 4.39 watts
*Indoor AC Charger Specifications: 24V, 1A, 24 watts
*Outdoor AC Power Supply Specifications: 20V, 2A, 40 watts

Enclosure and Options
Polycarbonate IP66-rated enclosure with rugged handle (Steel Gray, Work Zone Orange or Stealth Black)
Optically clear glass to maintain visual clarity for optimal imaging
Diagnostic System
LED indicator to monitor power and charging status
Total Weight
11.4 lbs
WiFi Networking Specifications
Wireless Interface
Internal antenna
IEEE 802.11a/b/g/n @ 2.4 GHz, @ 5.2 GHz (channels 36, 40, 44, 48)
Approved Modems
Synology RT2600ac - up to 400 ft.
Ubiquity AC Pro - up to 300 ft.
Netgear NightHawk AC1900 - up to 275 ft.
Security
Password protection, IP address filtering, HTTPS encryption,
IEEE 802.1X (EAP-TLS), network access control, WPA2 Enterprise
Solar Module Specifications
Power
Maximum Rated Power: 45 Watts
Voltage at Max Power (Vmp): 18 Volts
Current at Max Power (Imp): 2.5 Amps
Dimensions
21.1"(W) x 26.2"(H) x 1.38"(D)
Weight
11.01 lbs
Weight doesn't include mount
*The Solstice Cam includes twelve (12) months of our Pro-Connect Plan for free. Thereafter, service is available for $99 per month.